Painters, electricians, plumbers and our builders are all working at the same time now and the collaboration is going well beyond expectations.
For example, last week the first container arrived from the Netherlands and we already expect number two this week! It was exciting when the truck arrived, but the container could not be lifted and remained at the bottom of the road. Through acquaintances, we got a group of about 8 people together to unload the container. Our nerves turned out to be unnecessary; within 2 hours everything was unloaded and brought up to the garage, incredibly fast!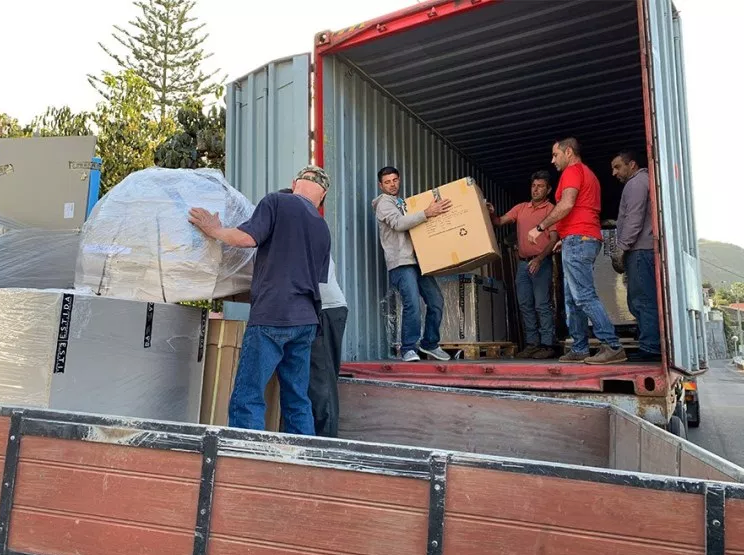 The days also fly by. At the end of the day we try to enjoy the beautiful 'winter' weather here on Madeira as much as possible. The temperature has always been around 20 degrees in recent weeks and so we cannot complain for this time of year. One of the beautiful places where we like to be at the end of the day is Maktub in the village of Paul do Mar. A super nice place to watch the sunset while enjoying a delicious cold drink. You can really relax here gazing at the water and preparing for another day. We have also been able to admire the beautiful sunsets from our own terrace in recent months; we realize every time how special it is to be allowed to live here!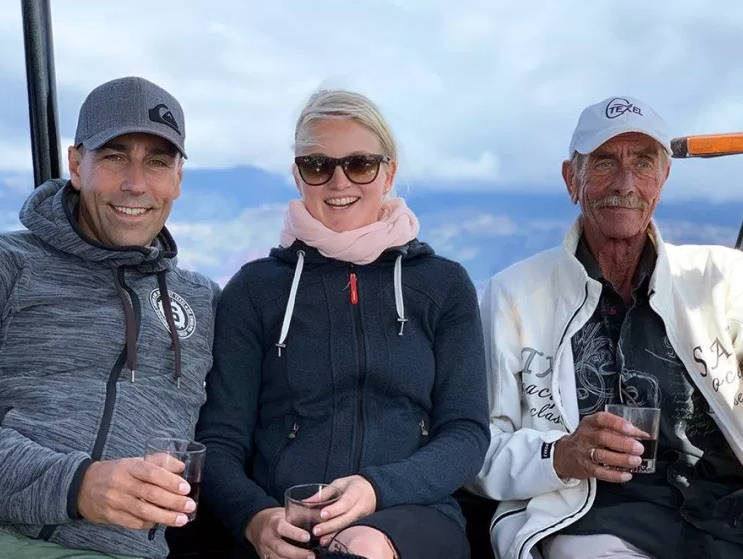 Sunday is really a day of rest here. No rotating cement mills, drills, lorries and questions. A very relaxing day for both us and the neighbors. Last Sunday we were invited by friends to take a boat trip. This was already on our list to do anyway, so this was the perfect moment. We brought snacks and drinks and we left for a trip of about 4 hours along the coast of Madeira. It is so beautiful to view Madeira from the water, you see so much more! Really an absolute must if you are here once on vacation.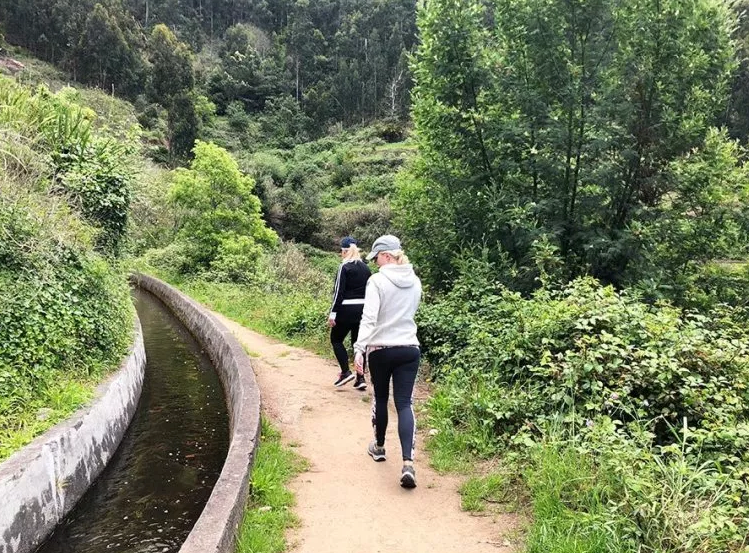 Another levada is planned for next Sunday – it's already been a long time since we had a nice hike. We want to hike as many beautiful routes as possible so that we can provide our guests with excellent advice when they want to go hiking here.
The coming weeks will be dominated by the 'move' to our own house and we are looking forward to this. This also means that we can start refurbishing the third house and the beginning of Calheta Boutique Houses is now in our sights!
We will keep you posted, see you in a few weeks!