Admire the beauty of
Madeira
Immerse yourself in
luxury and style
Discover our stylishly decorated
Boutique Houses
Relax by the pool
in the sun
Admire the beauty of
Madeira
Admire the beauty of
Madeira
Admire the beauty of
Madeira
Calheta Boutique Houses
Madeira
Luxury dream location with ocean view
The Calheta Boutique Houses are located on the sunny Portuguese island of Madeira, sheltered in the basin of Arco da Calheta. We are perhaps in the most romantic place on the island, with phenomenal views of the Atlantic Ocean and the Arco valley.
We offer a luxurious experience and relaxing atmosphere in houses with natural materials, authentic touches and attention to the environment. This characterizes our style and we would not have wanted it any other way.
All houses are located far from the main road on a closed property to ensure peace and quiet.
*Rates starting at €75,- per person per night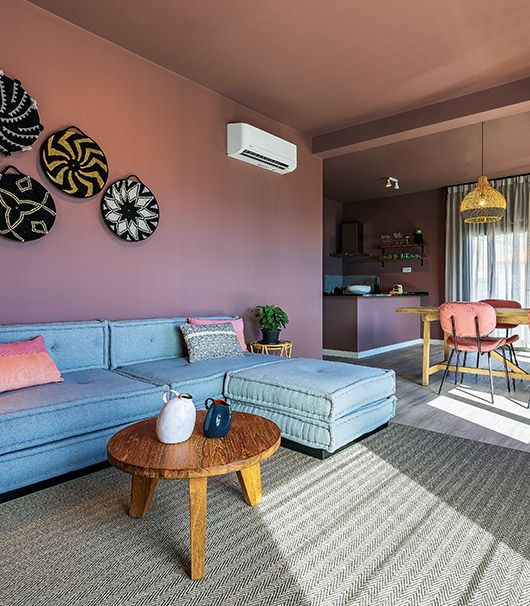 Discover our
Boutique Houses
Deluxe suite
Really get away from it all. In our 2-person boutique house you enjoy peace, space, luxury and each other. The cottage is fully equipped and has its own outdoor space that offers views of the Atlantic Ocean and the Arco valley.
View holiday house
Executive suite
An oasis of tranquility, luxury and comfort. Our 2-4 person boutique house is luxurious, spacious and fully equipped. It has its own outdoor space that offers views of the Atlantic Ocean and the Arco valley.
View holiday house
Dream away in luxury and style
Freedom, luxury and a casual atmosphere are at the heart of our houses. Discover, relax, love, wonder and dream away on Madeira.
Book directly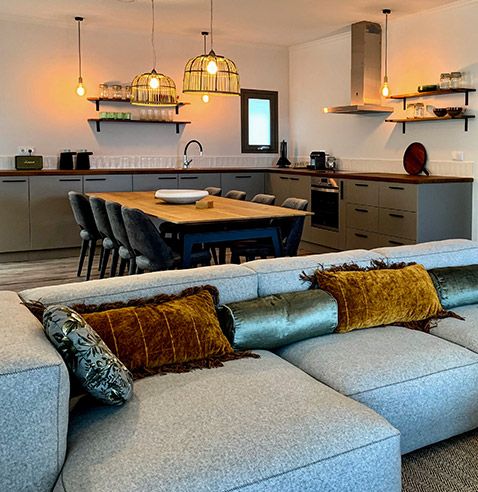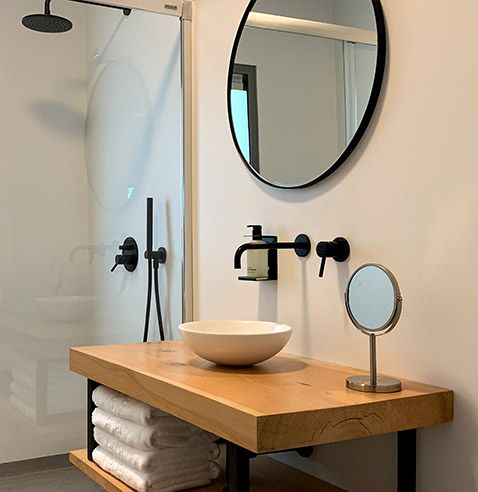 Customized

packages

We offer tailor-made packages, based on your personal wishes and our extensive knowledge and experiences with Madeira. Let us help you create a perfect holiday so that you feel just as at home here as we do. We want to show you the magic of Madeira.
ONZE BEOORDELINGEN
Sandra Koning-Nijboer

18-07-2019

Wat een fantastische locatie. Huisjes prachtig en volledig ingericht. Alles is aanwezig om van je bezoek een feest te kunnen maken. Dave en Anne super gastheerschap/gastvrouwschap. Een prachtige regendouche met meer dan genoeg waterdruk. Heerlijk zwembad, vrij uitzichtloos de oceaan, een echte aanrader.

Claudia Vanschaick

06-06-2018

Al het moois van Madeira dat jullie posten op social media, in combinatie met jullie vertrouwde gastvrije aandacht en liefde moet er wel voor zorgen dat dit een prachtig plekje op aarde is!

Marjan van der Linden

09-01-2018

zeker een perfecte gastheer en een mooie omgeving

Ineke van Dalfsen

17-11-2019

Een heerlijk verblijf gehad bij Anne en Dave op Madeira in hun fantastische Boutique houses. Je voelt aan alles dat de houses met liefde gestyled en ingericht zijn. Met een prachtig uitzicht, heerlijk zoutwater zwembad en tips van Anne en Dave voor uitjes en wandelingen hebben we genoten van een heerlijke week. Met het vooruitzicht zeker nog een keer terug te komen op deze locatie en het eiland !

Liesbeth van der Leeden

10-11-2019

Wat een fantastische locatie, het is hier altijd mooi weer en het uitzicht verveelt nooit. De accomodaties zijn superluxe, modern en comfortabel ingericht, maar toch knus en gezellig. Compleet tot in de kleinste details. Hier is duidelijk goed over nagedacht en alles ademt hier de liefde, aandacht en het enthousiasme van de eigenaren. Het zwembad is precies goed van temperatuur, ruim genoeg om baantjes in te trekken en elke dag schoon. Heerlijk ligstoelen en parasols zijn ruim aanwezig. Met de mooie zachte badlakens wordt zwemmen hier echt wellnessen.