Holiday houses on Madeira
The Calheta boutique houses complement each other in style and atmosphere, but are all unique. The natural surroundings, the climate, the view and above all the local culture have inspired us in the design. The cottages are luxurious and offer sufficient privacy.
Deluxe suite
Really get away from it all. In our 2-person boutique house you enjoy peace, space, luxury and each other. The cottage is fully equipped and has its own outdoor space that offers views of the Atlantic Ocean and the Arco valley.
View holiday house
Executive suite
An oasis of tranquility, luxury and comfort. Our 2-4 person boutique house is luxurious, spacious and fully equipped. It has its own outdoor space that offers views of the Atlantic Ocean and the Arco valley.
View holiday house
adults only
Calheta Boutique Houses is an adults only destination. Couples, friends and / or holiday-goers without kids are very welcome to come and enjoy a holiday in a calm and relaxed atmosphere.
Sustainability
Sustainability and consideration for the environment are of paramount importance at Calheta Boutique Houses. We work with a passion for nature and culture on the island and, as a result, many sustainable measures have been taken.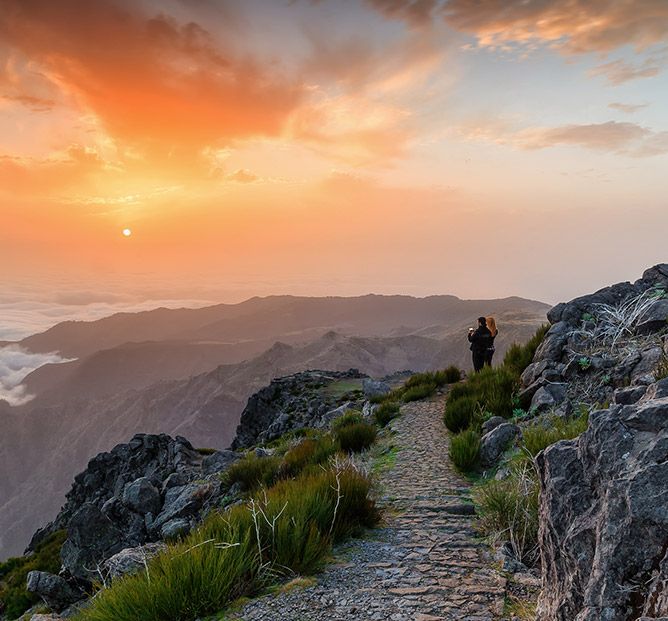 Sustainable measures with love for the island
Our garden is watered with water from the mountains of Madeira, which we store in special tanks of 50,000 liters. In this way we are assured that the garden can also be supplied with mountain water in dry periods instead of using drinking water.
All houses are well insulated, ensuring a comfortable indoor temperature.
Only Fairf, a nature-friendly water-based lime paint, was used for the paintwork.
All roads and walking paths were laid in accordance with Portuguese tradition with stones from the quarry in Madeira.
We do not work with chlorine, but have opted for an environmentally-friendly saline solution to maintain the condition of the swimming pool. This saline solution has a beneficial effect on the skin.
We have opted for a hot water system, in which the water is heated by solar panels. A very energy-efficient alternative.
Economical LED atmospheric lamps are from the Weltevree Dutch design agency.
We offer natural care products from Marie Stella Maris. Marie-Stella-Maris contributes a fixed amount for each product to help realize clean drinking water projects. Care for Water, just like we do!
All houses are completely future-proof and therefore completely natural gas-free.
Area
The Calheta Boutique Houses have a beautiful central location on the island. Enjoy the surroundings, which include:
The famous levadas, a great area for walking
The famous Cabo Girao viewpoint
The only white sandy beach of Madeira
The Calheta Marina with restaurants, large supermarket and water sports
Arco da Calheta and Loreto with various cafés, terraces and supermarkets
A well-equipped fitness club across the street
The capital of Funchal - only a 20-minute drive away