More time for ourselves and building a social life is something we are looking forward to after having been in the busy hospitality industry. We are both not able to sit still, so we have three beautiful houses next to our own house which we will soon be renting out.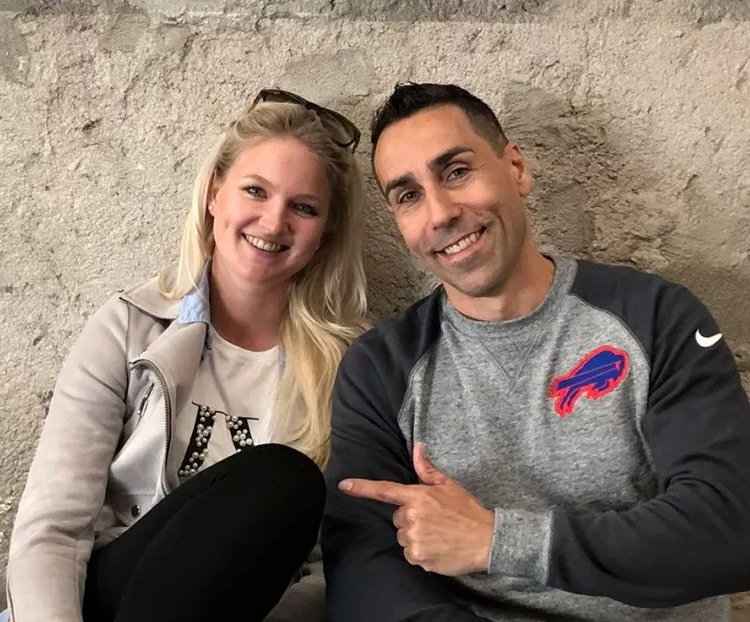 We have been together for more than six years and have worked very intensively in our company on Texel, especially in the last two years. It gave us both confidence to start this new project. We both have completely different backgrounds, but both are very passionate about everything we do. In terms of vision, too, we are scarily always on the same page, which helps if you take on such a large project together.
In the beginning we moved into one of the houses that we are going to rent later, so that we could be the first to start renovating our own house. After a few laps around the island, we soon found some furniture and a good bed. We didn't need much, the cottage is cozy and with a fantastic view. When the internet connection was ready, the search could also start for partners to realize our project.
We soon discovered a few good companies for the construction, following tips from Dave's parents and the acquaintances around us. We have been helped with translating by various lovely people here at the municipality and other agencies. Our Portuguese didn't go much further than ordering coffee, wine and a good morning greeting, but luckily it all turned out well.
The most important thing for us to say is that we really feel at home here. The people, the climate and the fantastic views around us make it a perfect environment to continue our life here. Our own house is currently approaching the final phase after a few months of renovation and after that we will start with the houses that we are going to rent out later. The expectation is that we will be ready by the summer.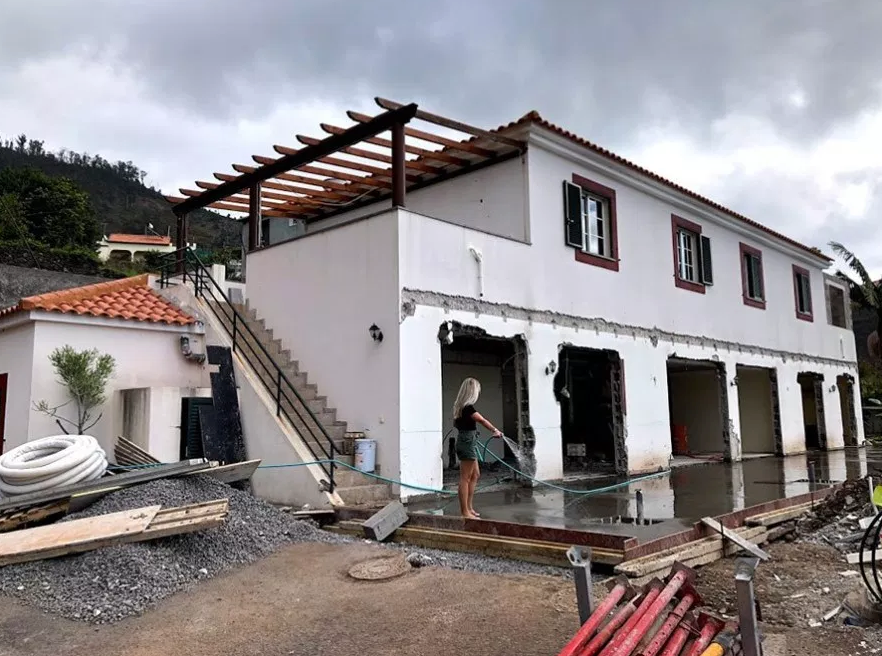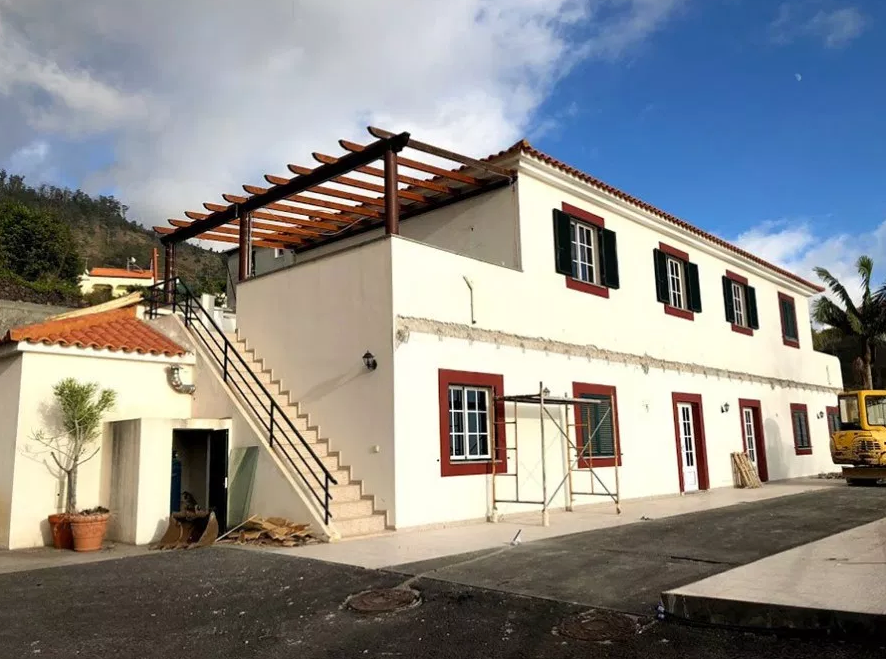 There is of course every kind of accommodation on offer here with rental of cottages and apartments. But we are betting on couples (Adults Only) who really want to get away to a spot with an unobstructed view of the Atlantic Ocean. Who want to enjoy each other in a luxurious and stylishly furnished boutique house with good beds and a beautiful heated swimming pool (with a comfy pool bed for everyone). Stocked fridge on arrival and a BBQ with a dream view. Really something unique in terms of look & feel, we want guests to really feel at home with us.
We look forward to sharing our experiences and passing on our enthusiasm to everyone who is curious about this special island – where people still say hello to each other on the street and in the shops. Just like on Texel, but with slightly better weather.
For those who would like to see even more of us, we have updates about our lives and renovations on Instagram and Facebook almost daily. Who knows, we might meet each other here at our beautiful place in Arco da Calheta.